Certification Classes Denver
Join us for LIVE classes in Denver and Loveland Colorado
Get Started on Your Psychic Mediumship Journey by Taking Live Classes!
Evidential Psychic Mediumship Certification Course
Offered by Jude through the Intuitive Studies Institute
Is a complete and comprehensive training for both Psychic and Mediumship Skills.
It is a practical and hands on course for all skill levels with workshops for learning concepts and defined practice circles that add exercises for each workshop level to learn, grown and expand skills and results.
The LIVE classes are taught in the Denver area at Goddess Isis Book Store, 2775 S Broadway, Englewood, Colorado.

It is a year long course and the fundamentals and essential tools are taught in the opening up psychic senses portion and it builds and expands into mediumship tools, skills and practices in the later portion of the course. Sitting for certification requires all classes and the ability to demonstrate proficiency.
Join Us ... Sign Up Here!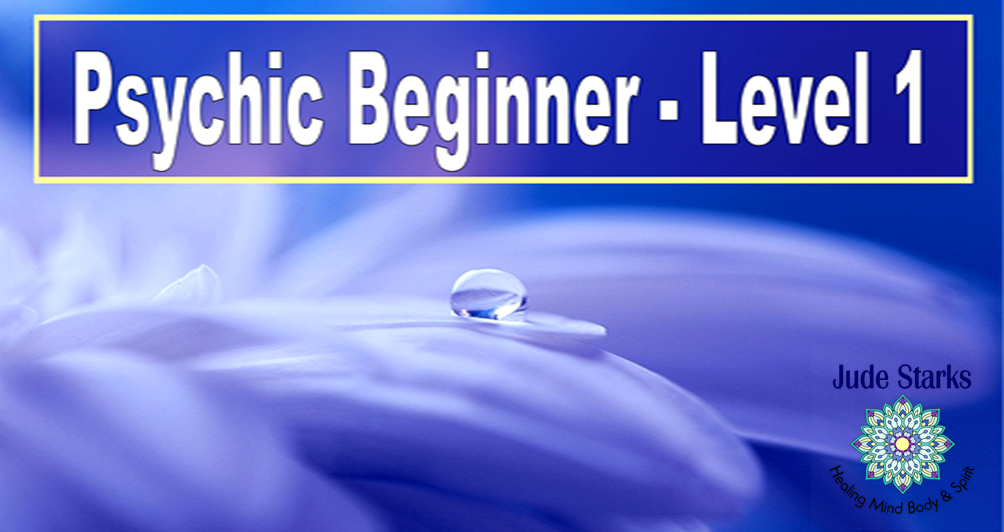 Psychic Beginner Level 1 Workshop
Friday: Jan 12th, 2018
5:50-8:30 pm
In this class… we will be Beginning with the Basics and learning some fundamental building blocks, assessing where you are now and expanding your knowledge. The series will build on itself and you will want to attend all classes to get the best benefit.
Cost $ 40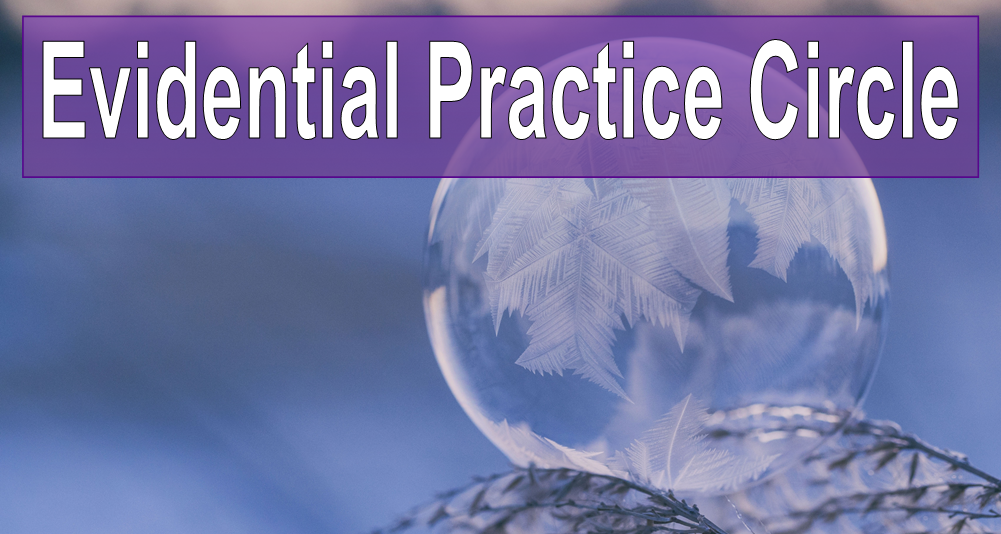 Psychic Beginner Level 1 Circle
Friday Jan 19th, 2018
5:50-8:00 pm
We will be doing exercises and practice different skills that we learned about in our monthly workshop. Each practice circle follows the curriculum from the workshop and adds new and different skills each month. The circle is required with the workshops for certification.
Cost $ 25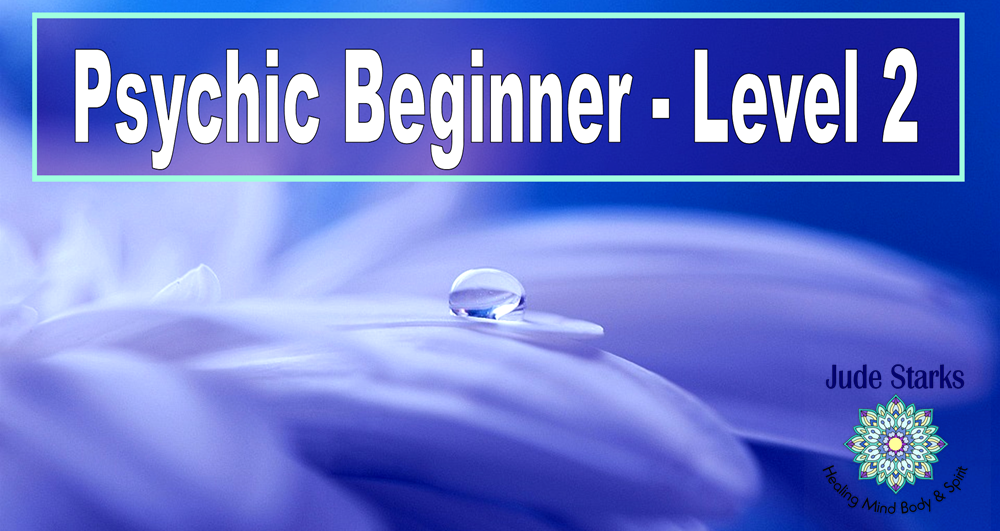 Psychic Beginner Level 2 Workshop
Friday Feb. 9th, 2018
5:50-8:30 pm
In this class… we will be Continuing with Basics, more fundamental blocks and delving into the mind aspects that can help or hurt us in development and exercises. The series builds on itself, you will want to attend all classes to get the best benefit.
Cost $ 40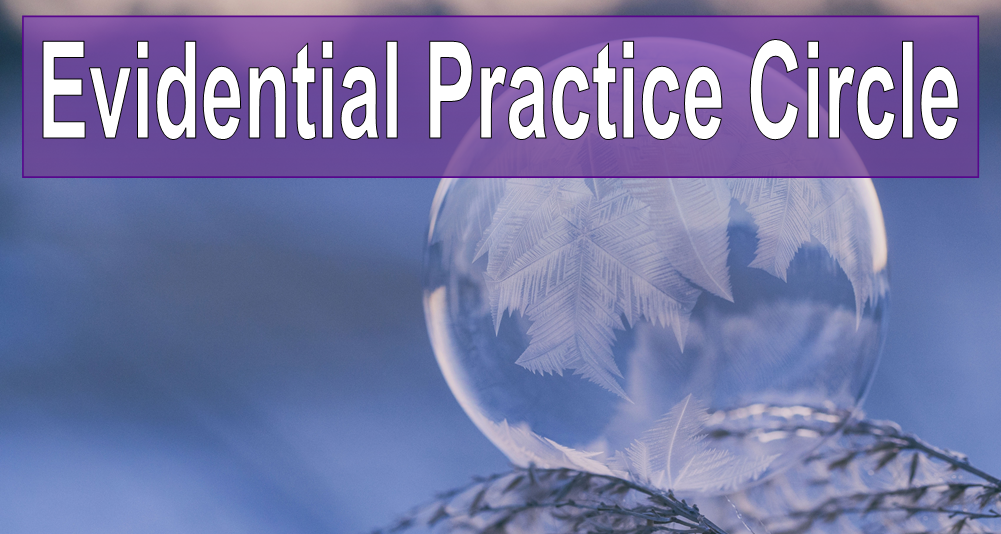 Psychic Beginner Level 2 Circle
Friday Feb. 16th, 2018
5:50-8:00 pm
We will be doing exercises and practice different skills that we learned about in our monthly workshop. Each practice circle follows the curriculum from the workshop and adds new and different skills each month. The circle is required with the workshops for certification.
Cost $ 25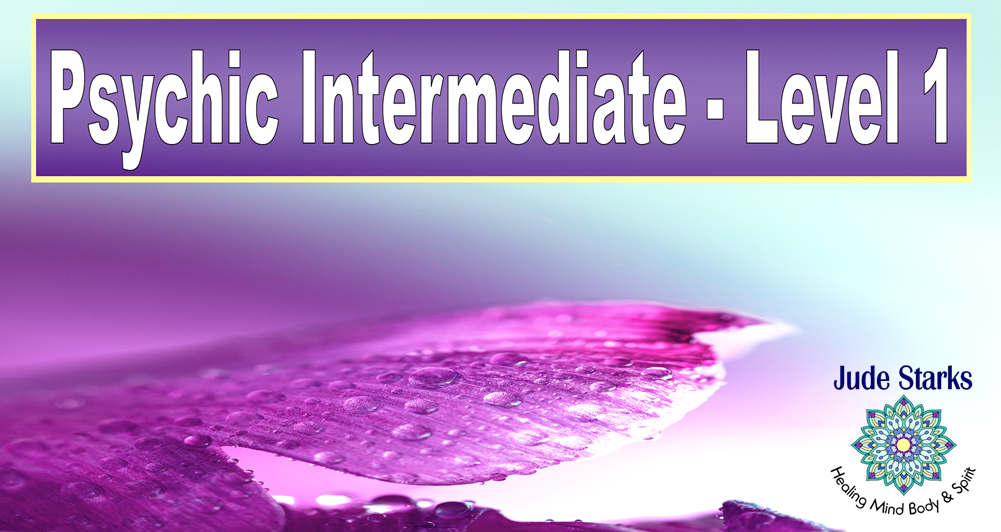 Psychic Intermediate Level 1 Workshop
Friday March 9th, 2018
5:50-8:30 pm
Expanding in depth skills, you're able to actually do basic readings, and have a fundamental knowledge of using layers to read. The series builds on itself and you will want to attend all classes to get the best benefit.
Cost $ 40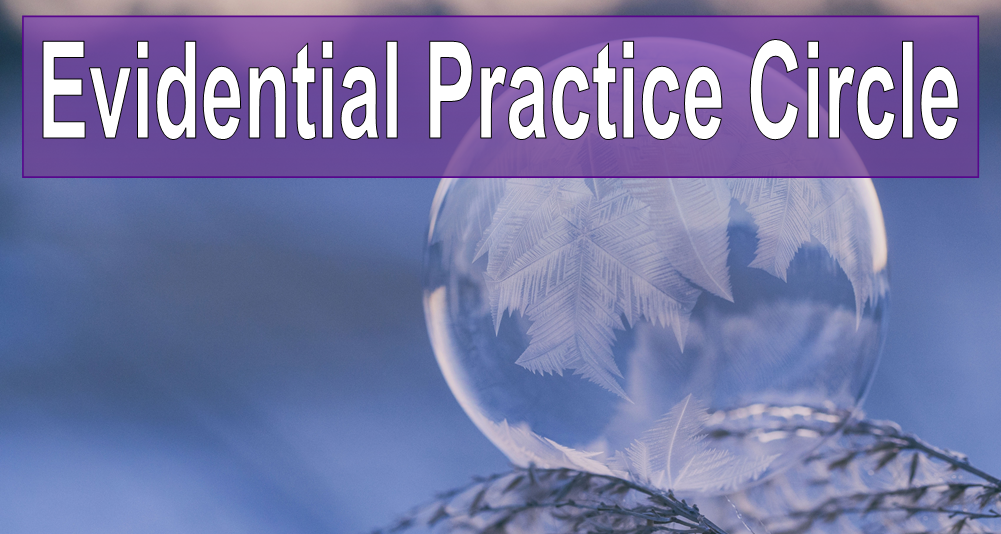 Psychic Intermediate Level 1 Circle
Thursday March 22nd, 2018
7:50-9:00 pm
We will be doing exercises and practice different skills that we learned about in our monthly workshop. Each practice circle follows the curriculum from the workshop and adds new and different skills each month. The circle is required with the workshops for certification.
Cost $ 25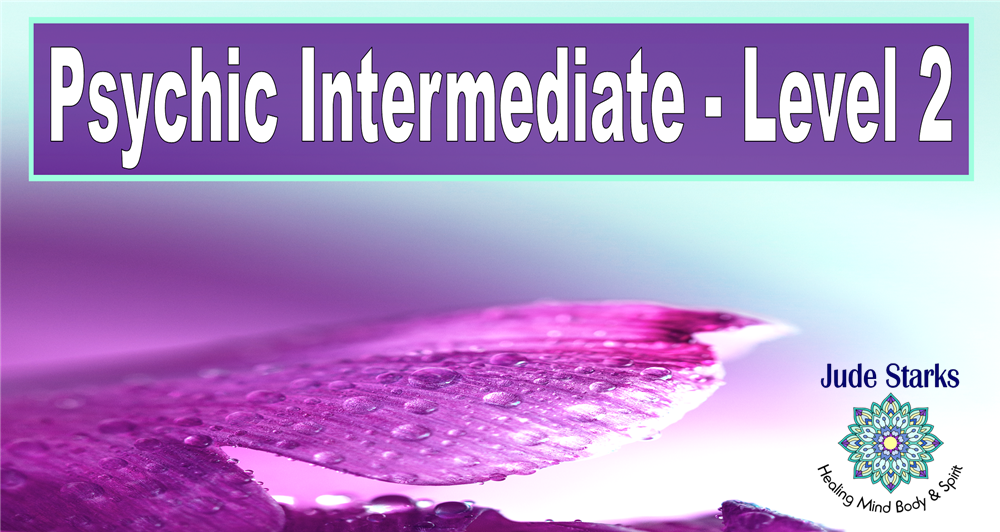 Psychic Intermediate Level 2 Workshop
Friday April 13th, 2018
5:50-8:30 pm
Continuing with more information, skills and expanding reading techniques and tweaking your own abilities to open at a deeper level. The series builds on itself, you will want to attend all classes to get the best benefit.
Cost $ 40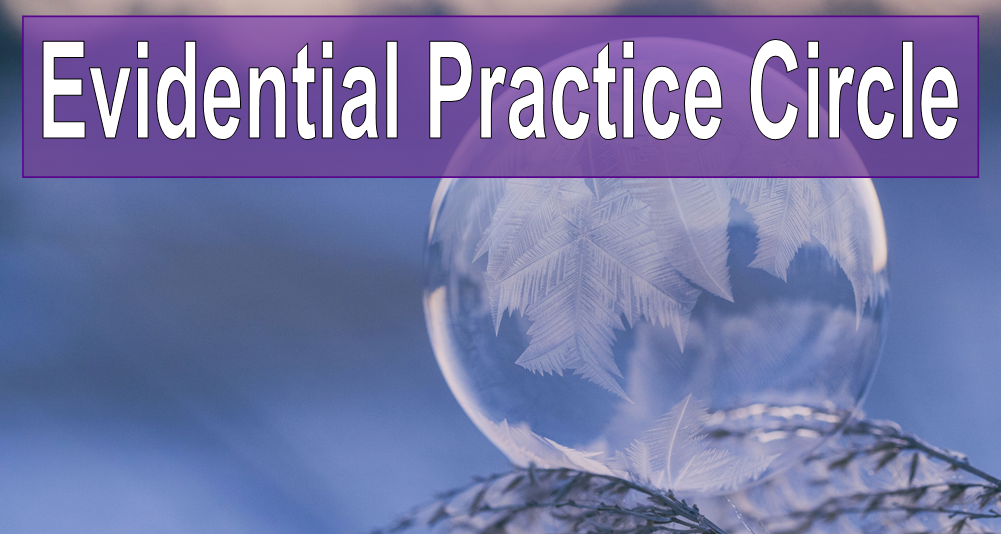 Psychic Intermediate Level 2 Circle
Friday April 20th, 2018
5:50-8:00 pm
We will be doing exercises and practice different skills that we learned about in our monthly workshop. Each practice circle follows the curriculum from the workshop and adds new and different skills each month. The circle is required with the workshops for certification.
Cost $ 25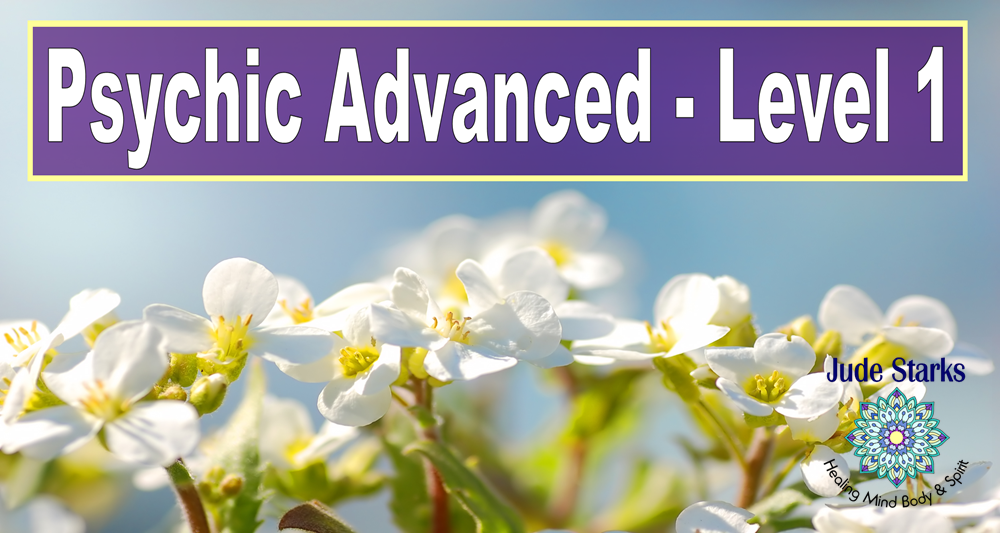 Psychic Advanced Level 1 Workshop
Friday May 11th, 2018
5:50-8:30 pm
Honing your reading skills, adding more information and expertise to techniques to help you bring in more evidence and accuracy. The series builds on itself and you will want to attend all classes to get the best benefit.
Cost $ 40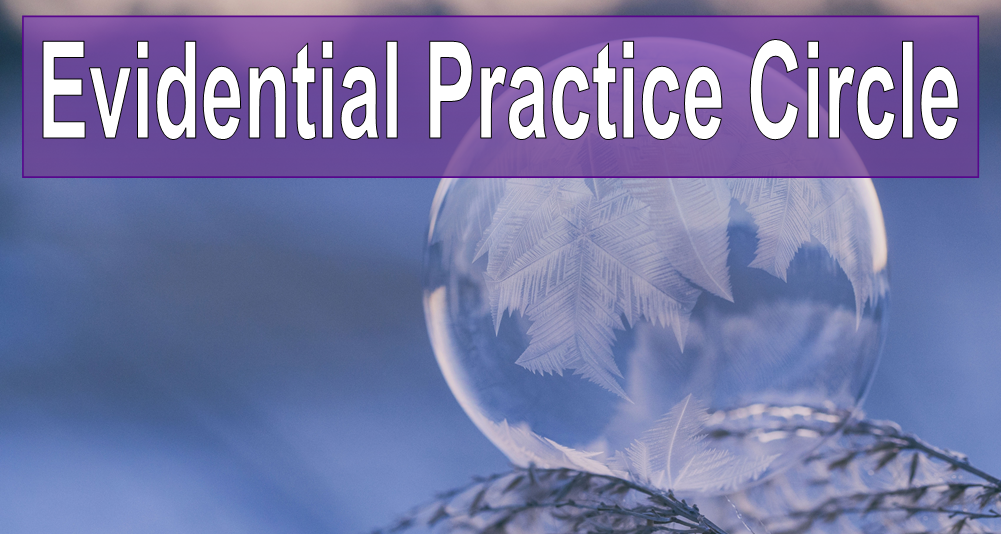 Psychic Advanced Level 1 Circle
Friday May 18th, 2018
5:50-8:00 pm
We will be doing exercises and practice different skills that we learned about in our monthly workshop. Each practice circle follows the curriculum from the workshop and adds new and different skills each month. The circle is required with the workshops for certification.
Cost $ 25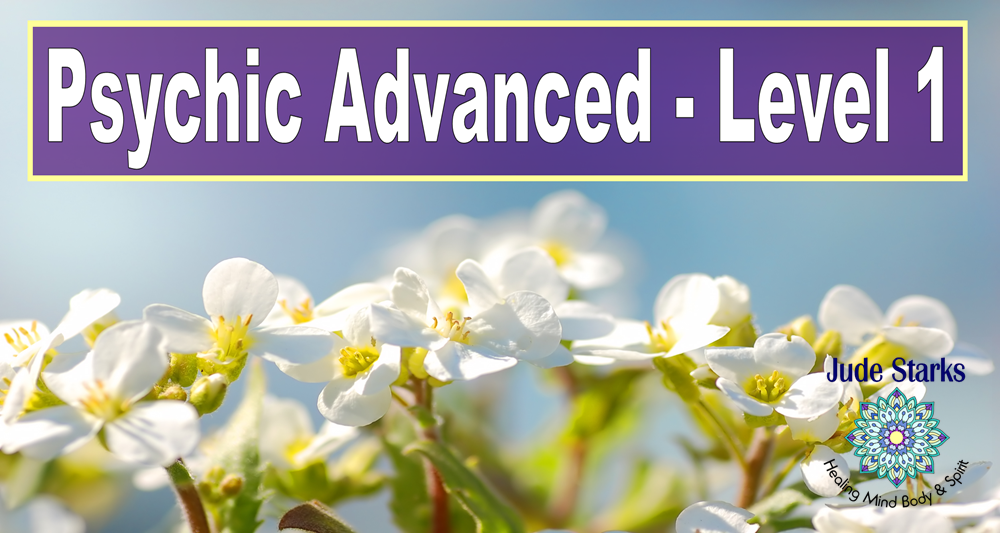 Psychic Advanced Level 2 Workshop
Friday June 8th, 2018
5:50-8:30 pm
Expanding your skills and abilities and picking up evidence to increase your accuracy and confidence in psychic readings. The series builds on itself and you will want to attend all classes to get the best benefit.
Cost $ 40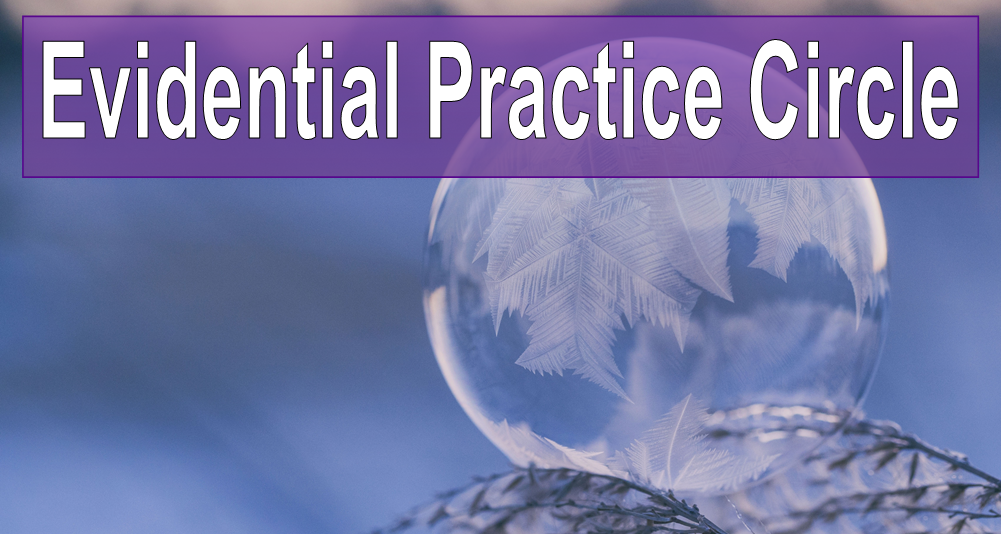 Psychic Advanced Level 2 Circle
Friday June 15th, 2018
5:50-8:00 pm
We will be doing exercises and practice different skills that we learned about in our monthly workshop. Each practice circle follows the curriculum from the workshop and adds new and different skills each month. The circle is required with the workshops for certification.
Cost $ 25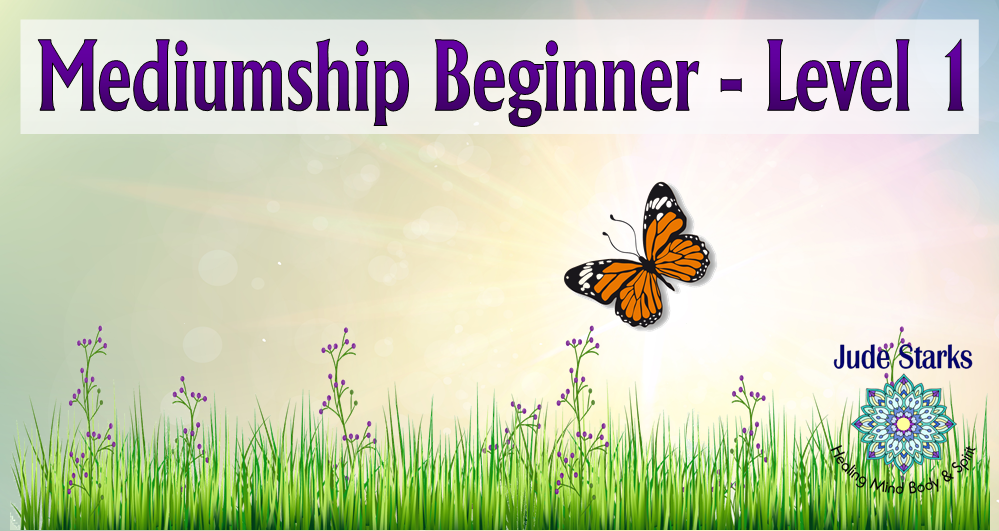 Mediumship Beginner Level 1 Workshop
Friday June 13th, 2018
5:50-8:30 pm
Adding to the expertise gained from the psychic series (class 1-6) we will expand into the basics of mediumship adding new skills, assessing your abilities and learn mediumship skills. The series builds on itself and you will want to attend all classes to get the best benefit.
Cost $ 40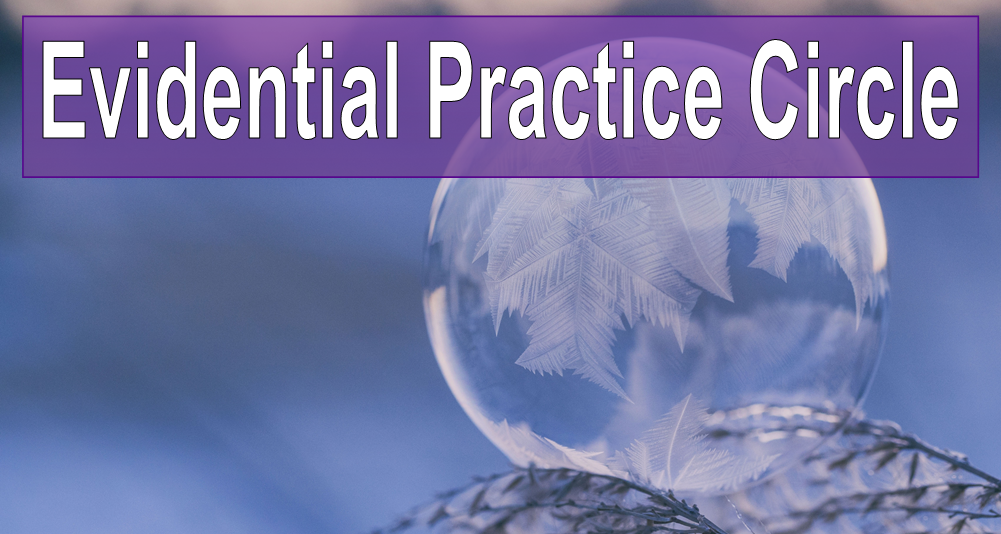 Mediumship Beginner Level 1 Circle
Friday July 20th, 2018
5:50-8:00 pm
We will be doing exercises and practice different skills that we learned about in our monthly workshop. Each practice circle follows the curriculum from the workshop and adds new and different skills each month. The circle is required with the workshops for certification.
Cost $ 25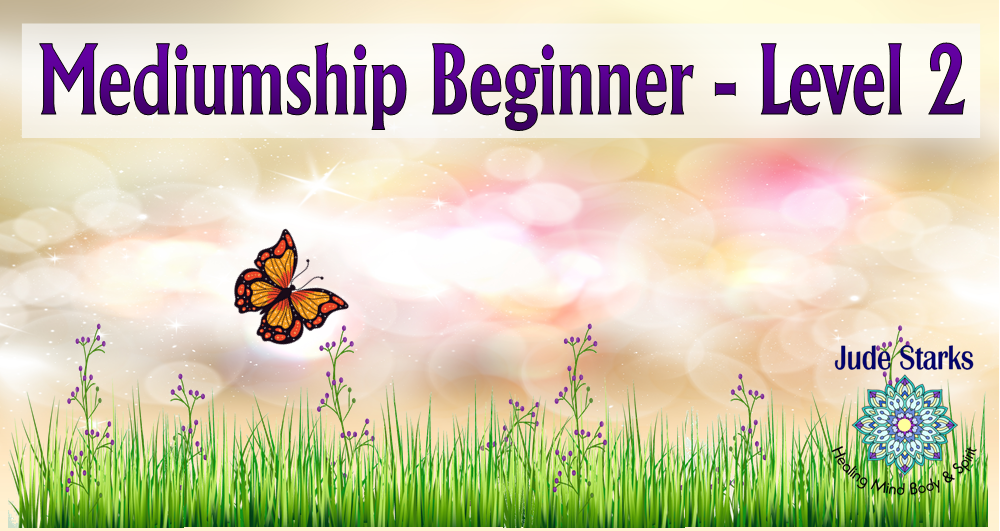 Mediumship Beginner Level 2 Workshop
Friday August 10th, 2018
5:50-8:30 pm
Learning how you connect and tweaking mediumship connecting abilities with new tools and fundamentals. The series builds on itself and you will want to attend all classes to get the best benefit.
Cost $ 40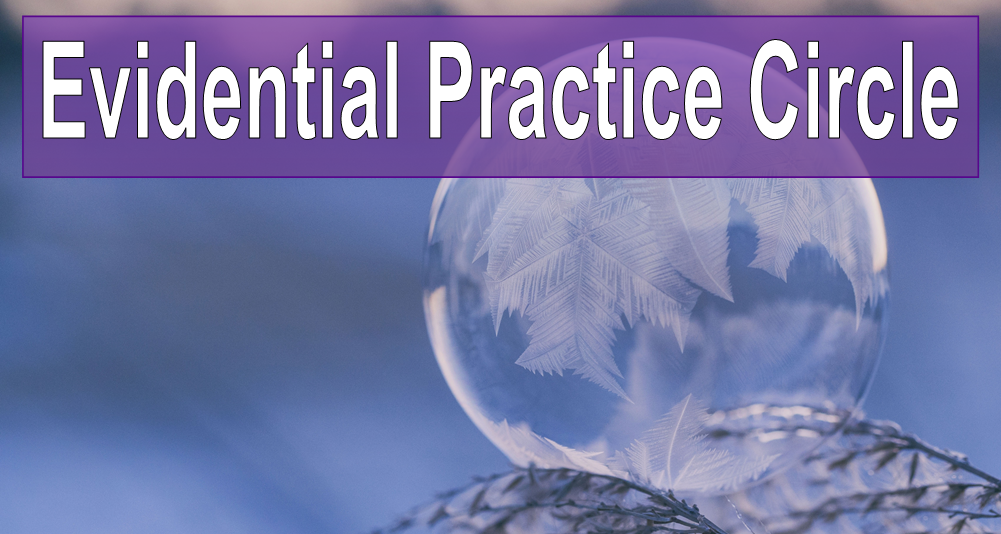 Mediumship Beginner Level 2 Circle
Friday August 17th, 2018
5:50-8:00 pm
We will be doing exercises and practice different skills that we learned about in our monthly workshop. Each practice circle follows the curriculum from the workshop and adds new and different skills each month. The circle is required with the workshops for certification.
Cost $ 25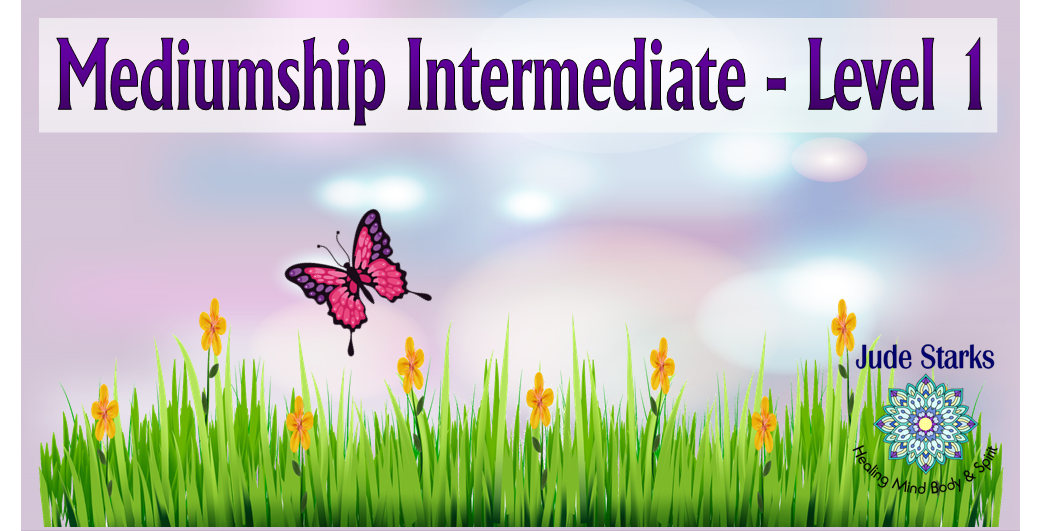 Mediumship Intermed. Level 1 Workshop
Thursday September 6th, 2018
5:50-8:30 pm
Beginning to develop the discipline and habit of connection and learning to grow and expand the information you are receiving and how you're receiving it. The series builds on itself and you will want to attend all classes to get the best benefit.
Cost $ 40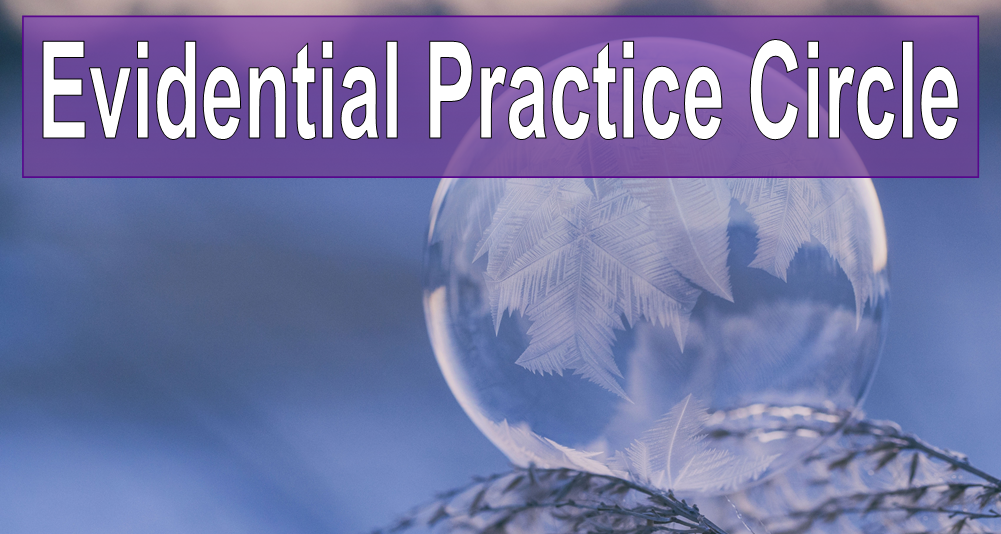 Mediumship Intermed. Level 1 Circle
Friday September 21st, 2018
5:50-8:00 pm
We will be doing exercises and practice different skills that we learned about in our monthly workshop. Each practice circle follows the curriculum from the workshop and adds new and different skills each month. The circle is required with the workshops for certification.
Cost $ 25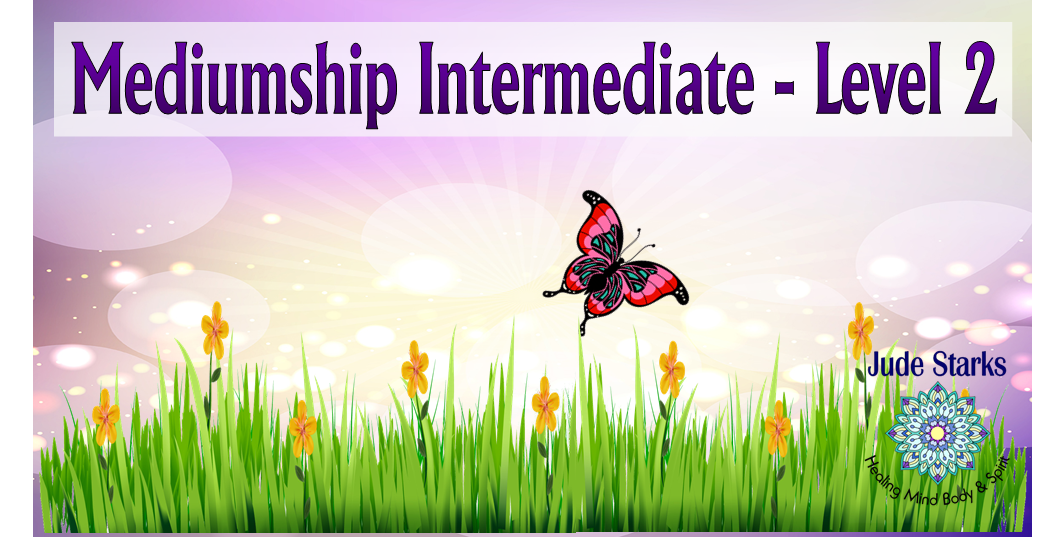 Mediumship Intermed. Level 2 Workshop
Friday October 12th, 2018
5:50-8:30 pm
Growing and expanding, critical evidence interpretation, symbolic meaning, expertise in handing the spirit connection and myths. The series builds on itself and you will want to attend all classes to get the best benefit.
Cost $ 40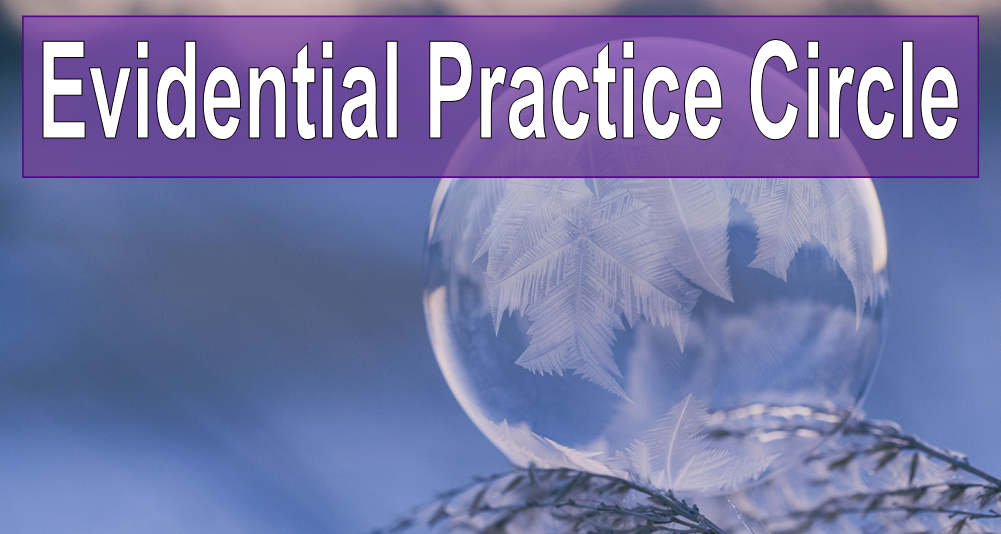 Mediumship Intermed. Level 2 Circle
Friday October 19th, 2018
5:50-8:00 pm
We will be doing exercises and practice different skills that we learned about in our monthly workshop. Each practice circle follows the curriculum from the workshop and adds new and different skills each month. The circle is required with the workshops for certification.
Cost $ 25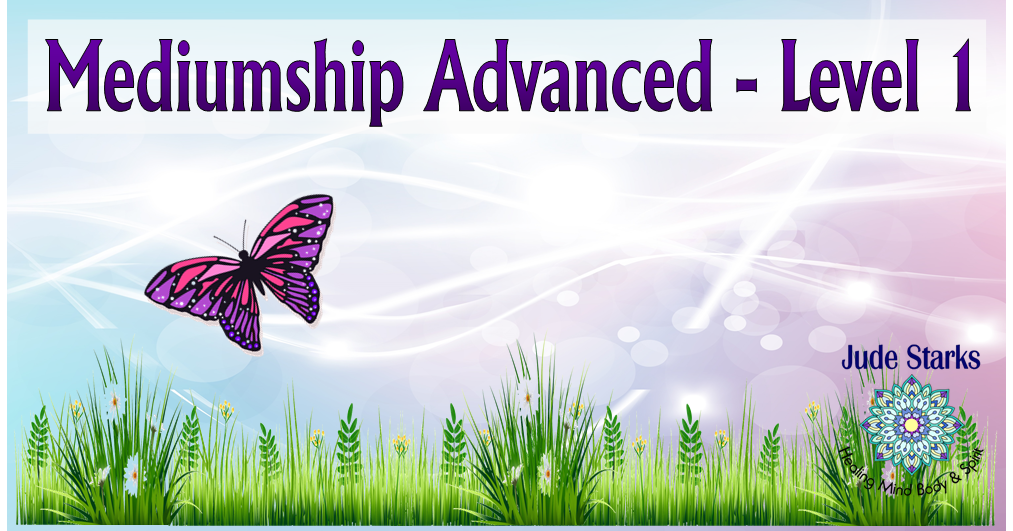 Mediumship Advanced Level 1 Workshop
Friday November 9th, 2018
5:50-8:30 pm
More in depth, more evidence, determination of the
meaning of evidence, practice and readings. The series builds on itself and you will want to attend all classes to get the best benefit.
Cost $ 40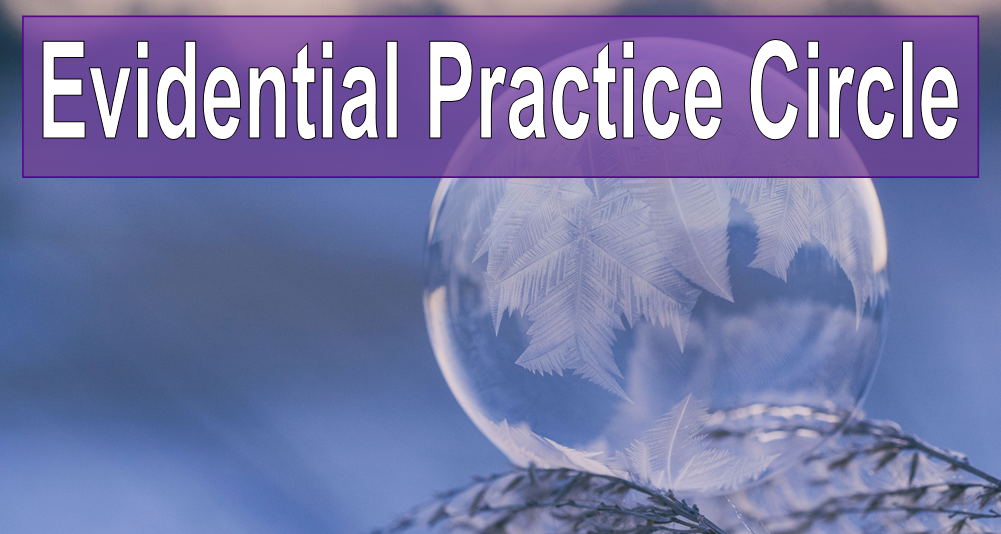 Mediumship Advanced Level 1 Circle
Friday November 16th, 2018
5:50-8:00 pm
We will be doing exercises and practice different skills that we learned about in our monthly workshop. Each practice circle follows the curriculum from the workshop and adds new and different skills each month. The circle is required with the workshops for certification.
Cost $ 25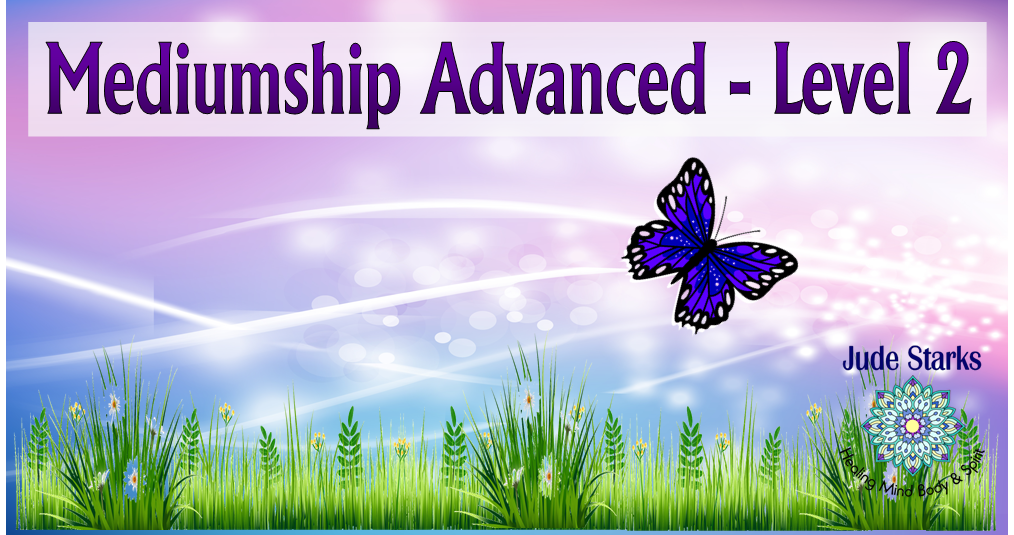 Mediumship Advanced Level 2 Workshop
Friday December 14th, 2018
5:50-8:30 pm
Final skill tweaking and assessment, readings assessment, live interactive spirit communication and confirmation of
information. The series builds on itself and you will want to attend all classes to get the best benefit.
Cost $ 40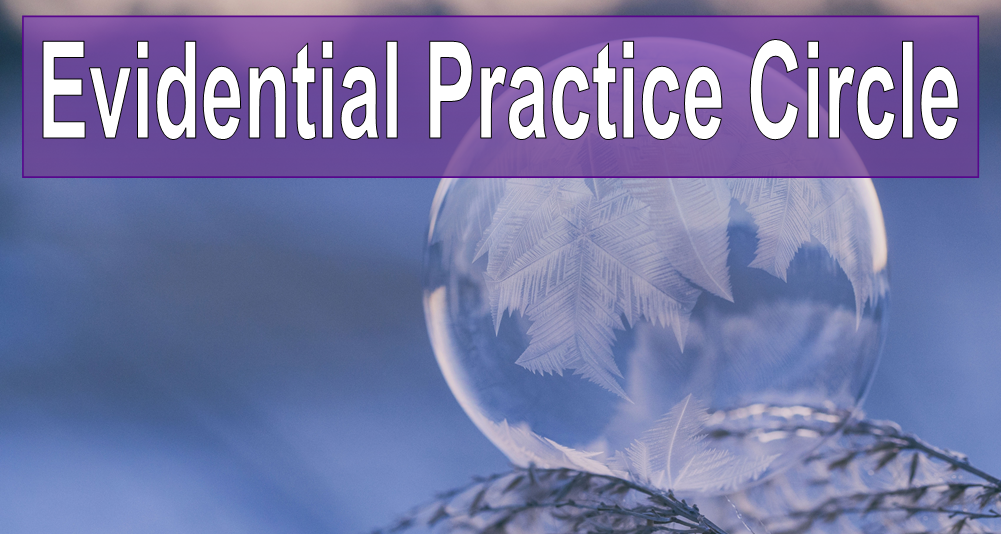 Mediumship Advanced Level 2 Circle
Friday December 21st, 2018
5:50-8:00 pm
We will be doing exercises and practice different skills that we learned about in our monthly workshop. Each practice circle follows the curriculum from the workshop and adds new and different skills each month. The circle is required with the workshops for certification.
Cost $ 25